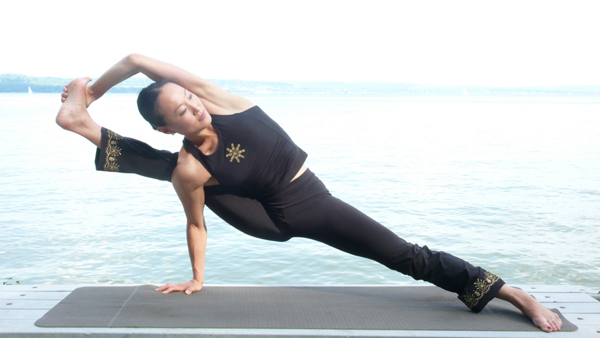 Creative sequences address actions (reason) as opposed to movement (result).  Hwalan takes yoga to the next level by drawing from wu shu (ancient Chinese martial arts), exploring principles of kinetic alignment and dynamic balance, leading to coordination, harmony and oneness with self.  The journey is informative as well as deeply personal and meditative.  Hwalan's class is a favorite among both students and other yoga teachers.
Hwalan's classes are as deeply healing as they are challenging.
Sunday
Equinox Flagship
160 Columbus/67th
1:15 pm – 2:30 pm
Vinyasa
Hwalan, What you do changes lives. You put so much into your class. Thank you for your generosity. Another chance in healing and be a vessel of love like you said.