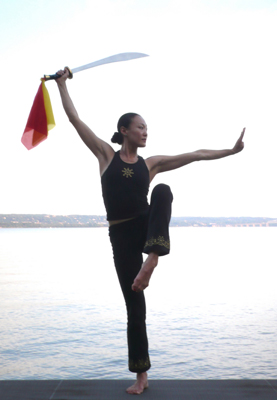 Kung Fu Yoga® unifies the principals of martial arts and yoga as a way to impart the dynamic harmony of opposites.  This leads to wholeness.  Wholeness leads to an understanding of our true center: the light essence of our being.  Identification with this inner light is the key to freedom and unity consciousness.
The goal of martial arts is achieving the greatest power.  The goal of yoga is abiding peace.  The goal of Kung Fu Yoga® is creating the greatest power, peace and harmony in all aspects of one's life.  
True power requires inner peace. 
True peace requires inner power.  
Love is the most powerful form of peace. 
copyright Hwalan Shub January 2019
Hwalan, What you do changes lives. You put so much into your class. Thank you for your generosity. Another chance in healing and be a vessel of love like you said.