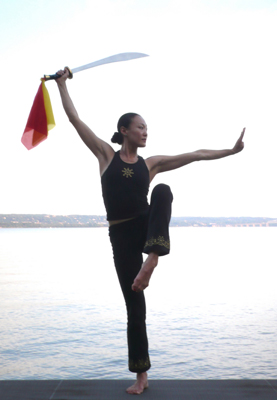 Kung Fu Yoga® unifies yoga and martial arts into a holistic system of health.  The system is based upon the perfect shape, the sphere.  Balance is a dynamic phenomenon.  Through the union of opposites, Kung Fu Yoga® leads to greater harmony, energy and peace.
The bodhisattva warrior has the strength to live with the heart wide open.
copyright Hwalan Shub 2016
Hwalan, What you do changes lives. You put so much into your class. Thank you for your generosity. Another chance in healing and be a vessel of love like you said.