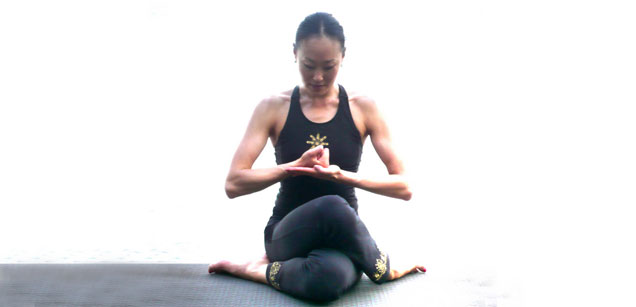 Kung Fu Yoga® Harmony
Kung Fu Yoga® is a practice of embodied harmony.  The sessions integrate mat practice, guided relaxation and meditation.  A new map of being results in efficiency, organization, focus, health, happiness, underlying logic and inspiration.
The practice instills a simultaneous strength of discipline and softness of letting go that is necessary for success in any discipline.
Corporate Yoga FACT: For every $1 invested in workplace wellness, a company can expect $3 in cost savings or benefits.  
For inquiries please email: assistant@kungfuyoga.org
Rate Your Burn
"BRIGHT, THOUGHTFUL AND A GREAT CLASS LEADER!
Great instructor and class.  She likes the class to move together as a team.  The music was great and her instruction flawless.  Great energy and mind."
"The workshop was terrific! I am amazed that a few simple exercises could have such a profound effect on my focus, perspective and attitude. I left the room feeling great and, in the hours that followed, found I was more calm and patient with colleagues and clients... a terrific use of time."