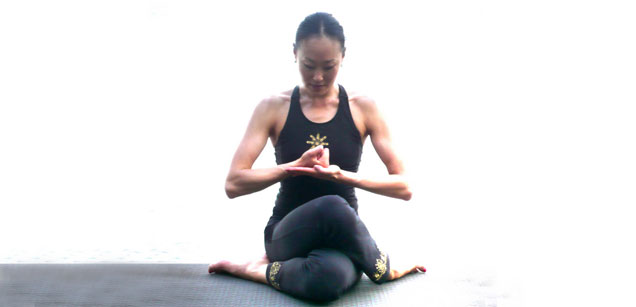 Hwalan Kung Fu Yoga for Corporate Enlightenment™
Hwalan conducts classes and workshops for larger settings to help you become  present, creative and brilliant in a work environment.  Hwalan Kung Fu Yoga™ gives you the choice power and peace through one's center.  When you can move two opposite energies, the spark of creativity is ignited.  Hwalan Kung Fu Yoga™ is simple, accessible and practical.
Hwalan Kung Fu Yoga™ is about wholeness.  When you are at work, due to the decorum or propriety of the environment, you may feel like a part of you has to stay home.  This lack of wholeness never feels good.  When you can be your whole self, all the time, your performance will go up and you will be much happier.  The practice inspires healthy choices that come from within, spontaneity and intuition arriving out of discipline, a sense of meaning and a state of relaxed strength that gives people true confidence. 
Group classes and workshops cultivate a sense of community.   Out of a greater openness towards others,  serendipitous cross-fertilization of ideas take place. 
Studies about the mental, emotional and physical benefits of meditation and meditation based movement are prolific.  Benefits include:
increased teamwork and creativity

increased happiness

increased focus

increased work place moral

increased company loyalty

increased overall health

increased awareness of nutrition

decreased health insurance costs

decreased absenteeism & sick leave

decreased health risks
Hwalan Kung Fu Yoga™ classes can be scheduled as weekly offerings.  Workshops can be scheduled as a series, single event or on-going HR sessions.
Workplace Hwalan Kung Fu Yoga™ utilizes chairs and tables.  Regular Hwalan Kung Fu Yoga™ takes place on the floor with mats.
E-mail to schedule a program: info@hwalanyoga.com
"The workshop was terrific! I am amazed that a few simple exercises could have such a profound effect on my focus, perspective and attitude. I left the room feeling great and, in the hours that followed, found I was more calm and patient with colleagues and clients... a terrific use of time."