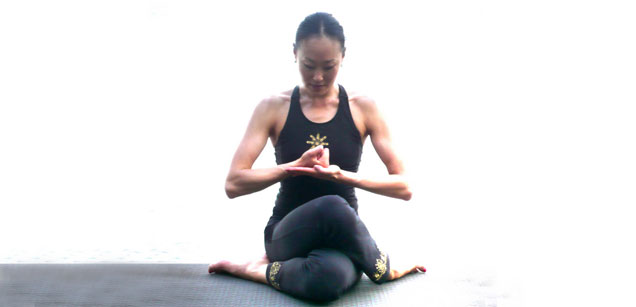 Virtual Kung Fu Yoga® for Corporate Harmony
Kung Fu Yoga® creates a platform for a harmonious work environment.  The ability to have different energies positively interact and inform the greater whole leads to increased collaboration, coordination, management and creative excitement.  The goal is dynamic multi-system multi-dimensional equilibrium.  
Hwalan offers several different modalities:
Hwalan Kung Fu Yoga® Level 2/3 (for those with a yoga practice 30 – 60 min.)
Kung Fu Yoga Basics® 1/2 (for beginners 30 – 60 min)
Meditation (no clothing change necessary 15 minutes)
Workshops addressing different key aspects of health, harmony and happiness in work and life (15 – 45 min.)
Kung Fu Yoga® is available virtually through Zoom or other platform that best suits your business network.
Studies about the mental, emotional and physical benefits of meditation and meditation based movement are prolific.  Benefits include:
increased teamwork and creativity

increased happiness

increased focus

increased work place moral

increased company loyalty

increased overall health

increased productivity and energy increased awareness of nutrition

increased job satisfaction amongst employees

increased respect for senior management of companies

increased attractiveness to potential employees
decreased health insurance costs

decreased absenteeism & sick leave

decreased health risks

decreased staff turnover

decreased stress, anxiety & depression

decreased fatigue
Corporate Yoga FACT: For every $1 invested in workplace wellness, a company can expect $3 in cost savings or benefits.  Employees who report a high degree of stress in their lives miss twice as many work days as employees who report a low degree of stress.  Why do Corporate Yoga?  Corporate Yoga classes are a great way to improve workplace morale, increase productivity and bring everyone together to do something fun as a group.
E-mail to schedule a program: info@kungfuyoga.org
Rate Your Burn
"BRIGHT, THOUGHTFUL AND A GREAT CLASS LEADER!
Great instructor and class.  She likes the class to move together as a team.  The music was great and her instruction flawless.  Great energy and mind."
"The workshop was terrific! I am amazed that a few simple exercises could have such a profound effect on my focus, perspective and attitude. I left the room feeling great and, in the hours that followed, found I was more calm and patient with colleagues and clients... a terrific use of time."