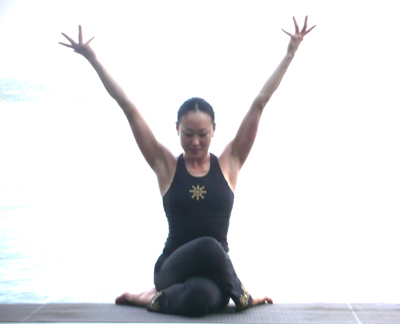 Kung Fu Yoga® workshops empower employees to realize their creative potential through the dynamic of opposites.  When employees are simultaneously energized and relaxed at the same time, workflow is optimized.
The concept of the sphere leads to greater coordination.  Which in kind results in greater management of time, space and energy individually and collectively.  The goal is harmony.
Hwalan leads virtual Kung Fu Yoga® workshops for tech companies, financial corporations, foundations, hospitals, schools and studios.  Hwalan draws from her background in yoga, martial arts and art to create tailored workshops guiding co-workers towards a greater sense of collaboration, cross-fertilization, meaning, inspiration, innovation, productivity and community.
E-mail to schedule a program: info@kungfuyoga.org

"Practicing yoga with Hwalan is as internally beautiful as it is externally challenging."